Elastomeric roof coating -
WHAT IS AN ELASTOMERIC ROOF COATING?
An elastomeric roof coating is an elastic coating applied to a variety of roof types to protect and seal the underlying roofing material, help stop and prevent leaks, and limit future weathering. They are designed to move with your roof and be more forgiving rather than remain rigid, a quality that makes them especially durable. Some coatings are also designed to cool the building. The term elastomeric comes from the coating's elastic quality to stretch and move.
Elastomeric roof coatings can be used on many industrial and commercial roof types such as metal roofs, concrete roofs, bitumen, modified bitumen or BUR roofs, EPDM roofs, or as a sealant over new PUF roofs.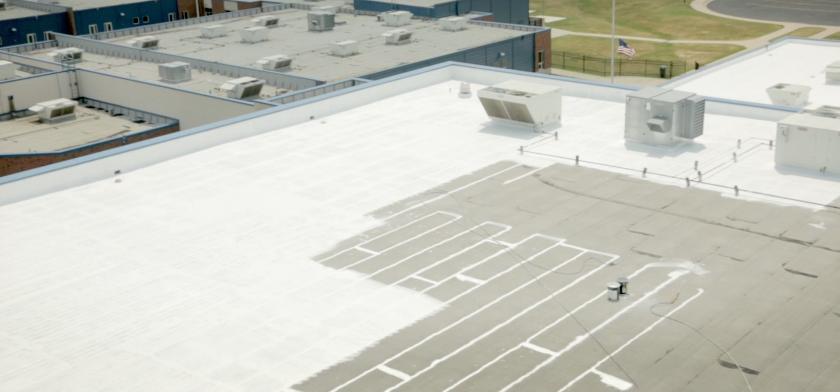 WHEN TO COAT YOUR ROOF
The best value from a roof coating comes when you apply it at the first sign of aging. By making needed repairs early, installing a full protective barrier at the same time, you create your "stitch in time that saves nine." Wait too long and it is likely to cost you more. Too often, it costs you a new roof, at three or four times the expense of a roof coating, which could have been avoided by paying attention to early signals.